Palmetto Resource Group, LLC
The Leader in Professional Standards
Palmetto Resource Group, LLC (PRG) is a full service consulting firm dedicated to providing training to the food service industry.

PRG will also provide technical assistance, staffing and professional standards training for school food service employees. Our consulting firm provides professional standards training which consists of face-to-face interactions, webinar seminars and on-site exercises.
Palmetto Resource Group, LLC (PRG) is honored that the South Carolina Department of Administration, Small and Minority Business Contracting and Certification (SMBCC) has certified PRG as a women-owned business located in Columbia, South Carolina.

To provide effective resources and training opportunities to enhance job performance of food service professionals at all levels.
To grow and sustain a premier business which provides lifelong learning that educates, informs and inspires food service employees.
Professional Standards Tracking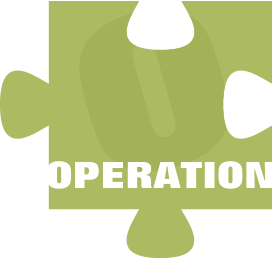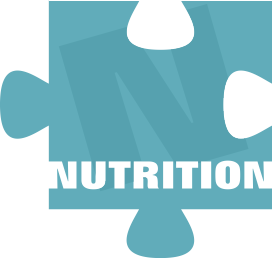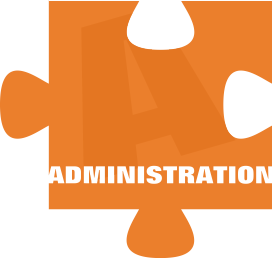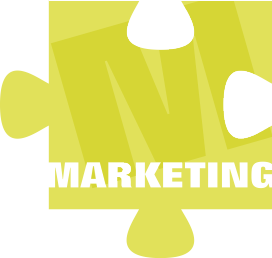 Millions of Children Served
Palmetto Resource Group, LLC specializes in professional standards training. We are able to track our client's training electronically and provide certificates and transcripts for Continuing Education Unit (CEU) credits.
Child Nutrition Professionals Key Areas and Topics
1100 Menu Planning
1110 USDA NUTRITION REQUIREMENTS
1120 CYCLE MENUS
1130 LOCAL FOODS –FARM TO SCHOOL
1140 STANDARDIZED RECIPES
1150 MENU ANALYSIS
1160 SPECIAL DIETS, INCLUDING FOOD ALLERGIES
1170 USDA FOODS
1200 Nutrition Education
1210 NUTRITION ACTIVITIES
1220 CLASSROOM AND CAFETERIA INTEGRATION
1230 SCHOOL GARDENS
1300 General Nutrition
1310 DIETARY GUIDELINES FOR AMERICANS, MYPLATE AND SCHOOL NUTRITION
1320 GENERAL NUTRITION
2100 Food Production
2110 STANDARDIZED RECIPES
2120 FOOD PRODUCTION RECORDS
2130 CULINARY SKILLS
2140 USE AND CARE OF EQUIPMENT
2150 CN LABELING, CREDITING
2200 Serving Food
2210 PORTION SIZES/SPECIAL DIETS
2220 OFFER VS SERVE
2230 MAINTAINING FOOD QUALITY AND APPEARANCE
2240 SERVING LINES
2300 Cashier and Point of Service (POS)
2310 REIMBURSABLE MEALS
2320 POS FINANCIAL RESPONSIBILITY
2330 FREE OR REDUCED IDENTIFICATION
2400 Purchasing/Procurement
2410 PRODUCT SPECIFICATIONS
2420 BID SOLICITATION AND EVALUATION
2430 PURCHASE FOOD, SUPPLIES, AND EQUIPMENT
2440 FOOD AND SUPPLIES ORDERS
2450 COOPERATIVE PURCHASING GROUPS
2460 CONTRACTS WITH FS MANAGEMENT CO.
2500 Receiving and Storage
2510 INVENTORY MANAGEMENT
2520 RECEIVING AND STORAGE
2530 HOLD AND RECALL
2600 Food Safety and HACCP
2610 HACCP
2620 FOOD SAFETY-GENERAL
2630 FEDERAL, STATE AND LOCAL FOOD SAFETY REGULATIONS
2640 FOOD SAFETY CULTURE
3100 Free and Reduced Price Meal Benefits
3110 ELIGIBILITY
3120 DIRECT CERTIFICATION
3130 COMMUNITY ELIGIBILITY (CE)
3200 Program Management
3210 STAFF MANAGEMENT
3220 STANDARD OPERATING PROCEDURES
3230 HEALTHY SCHOOL ENVIRONMENT
3240 EMERGENCY PLANS
3250 WATER, ENERGY, AND WASTE MANAGEMENT
3260 ADMINISTRATIVE REVIEW
3300 Financial Management
3310 MEAL COUNTING, CLAIMING, MANAGING FUNDS
3320 COMPLIANCE WITH REGULATIONS/POLICIES
3330 BUDGETS
3340 FINANCIAL ANALYSIS
3350 PRICING
3360 COMMUNICATE FINANCIAL INFORMATION
3400 Human Resources and Staff Training
3410 HUMAN RESOURCES MANAGEMENT
3420 POLICIES AND PROCEDURES
3430 TRAINING PLANS AND TRACKING
3440 RETENTION, PROMOTION, AND RECOGNITION
3450 EMPLOYEE HEALTH, SAFETY AND WELLNESS
3500 Facilities and Equipment Planning
3510 FACILITY AND EQUIPMENT PLANNING
3520 EQUIPMENT PURCHASING & MAINTENANCE
4100 Comunications and Marketing
4110 STRATEGIC AND MARKETING PLANS
4120 PROGRAM PROMOTION
4130 CUSTOMER SERVICE
4140 COMMUNICATION SKILLS
4150 SCHOOL AND COMMUNITY COMMUNICATION
4160 SMARTER LUNCHROOMS TECHNIQUES
Child Nutrition Professional Training Services
Specialized Training Opportunities
Specialized Training Opportunities
Food Safety Training
HACCP Training
Procurement and Ethics
Marketing
Finance
Nutrition 101
Nutrient Analysis
Administration
Food Production
Production Records
Culinary Techniques
Emergency Preparedness
Kitchen Safety
Risk Management
Procurement Audits
Long Term Care Facility- Quality Assurance Audits
Nutrient Analysis Protocol Training
Leadership
Team Building
Conflict Resolution
Time Management
Personnel Management
Site Based Management Mentoring and Coaching
Technical Assistance and Training
Additional Resources for Child Nutrition Professionals
ServSafe Training
Nutrient Analysis of Menus